Description
Australian Made GT34 Deluxe Portable Sawmill Trailer
Now you can retrofit your mill to have a totally portable option with a portable sawmill trailer.
Allows for 6  meters of track. Supplied with VIN number.
Register-able in all states of Australia.
Mechanical loading brakes
Removable draw bar.
Removable wheel guards
The only sawmill trailers available in Australia.
* The Australian Design Rules (ADRs) are national standards for vehicle safety, anti-theft and emissions. When a road vehicle is first used on Australian roads the relevant state or territory government's legislation generally requires that it continue to comply with the relevant ADRs as at the time of manufacture.
EASY AND QUICK TO LEVEL
$3,200.00 inc GST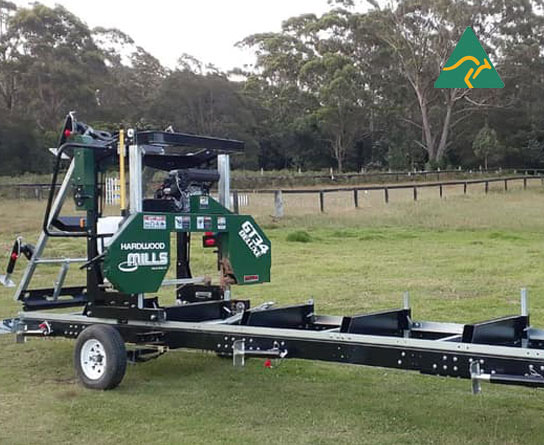 See our GT34 Portable Deluxe Sawmill – Trailer Model
See our Saw Blades
*Please note that all portable sawmills and trailers require assembly.